Add to our Hope Board!
Share what's giving you hope, what's making you smile, and what's encouraging you during this time!
Hope is a new granddaughter! Zinnnia Patuzzi Schubert, born July 4th to son Chad and his wife Bree! 8 lbs. 4 oz. of pure joy!
Chuck & Julie spent 9 days with their 2-3/4 year old granddaughter who filled them with joy and
hope! So thankful for innocence and giggles and "silly Papa!" God is so good!
Joy at discovering a newborn fawn in our backyard!
Janice sees her community [Northside] coming together to do artwork and make people smile - it gives her hope.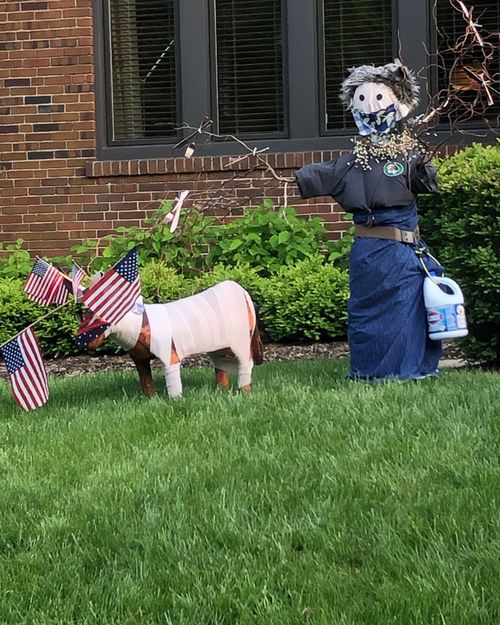 Patti and Karen are both filled with hope on watching Joel and Riley grow from being scouts at Northminster to 2020 High School graduates.
Karen shares her joy at Kelsey receiving an award - new Covid style!
 Kelsey's dog, Charlotte congratulates her upon graduating.
Bernie's hope is in the future - her grandchildren
Gary shares the beauty of spring's nature that God has provided us. 
After a long uphill hike, enjoing the serenity of a peaceful lake and meditating on 2 Timothy 4:7
"I have fought the good fight, I have finished the race, I have kept the faith."